Although similar to shift management in the retail sector, the food service sector deserves a separate discussion. In fact, the food service sector has specific requirements linked to the distribution of meals as well as the concentration of work peaks in restricted time slots.
Organize the work schedule in restaurants, even double shifts, and keep the production process under control.
In a large restaurant or chain of restaurants, the organization of shifts is no small task, on top of controlling so many other variables that allow the restaurant to function properly:
manage the budget and control income and expenses
establish the seasonal menu and the prices of dishes
manage the kitchen and customer relations
These needs are compounded by the need to manage staff appropriately, especially taking into account the different professional skills, the ever changing staffing requirements throughout the day, and the needs of individual employees.
It goes without saying that as the restaurant grows, so does the number of workers, and with it the complexity of managing all the areas listed above.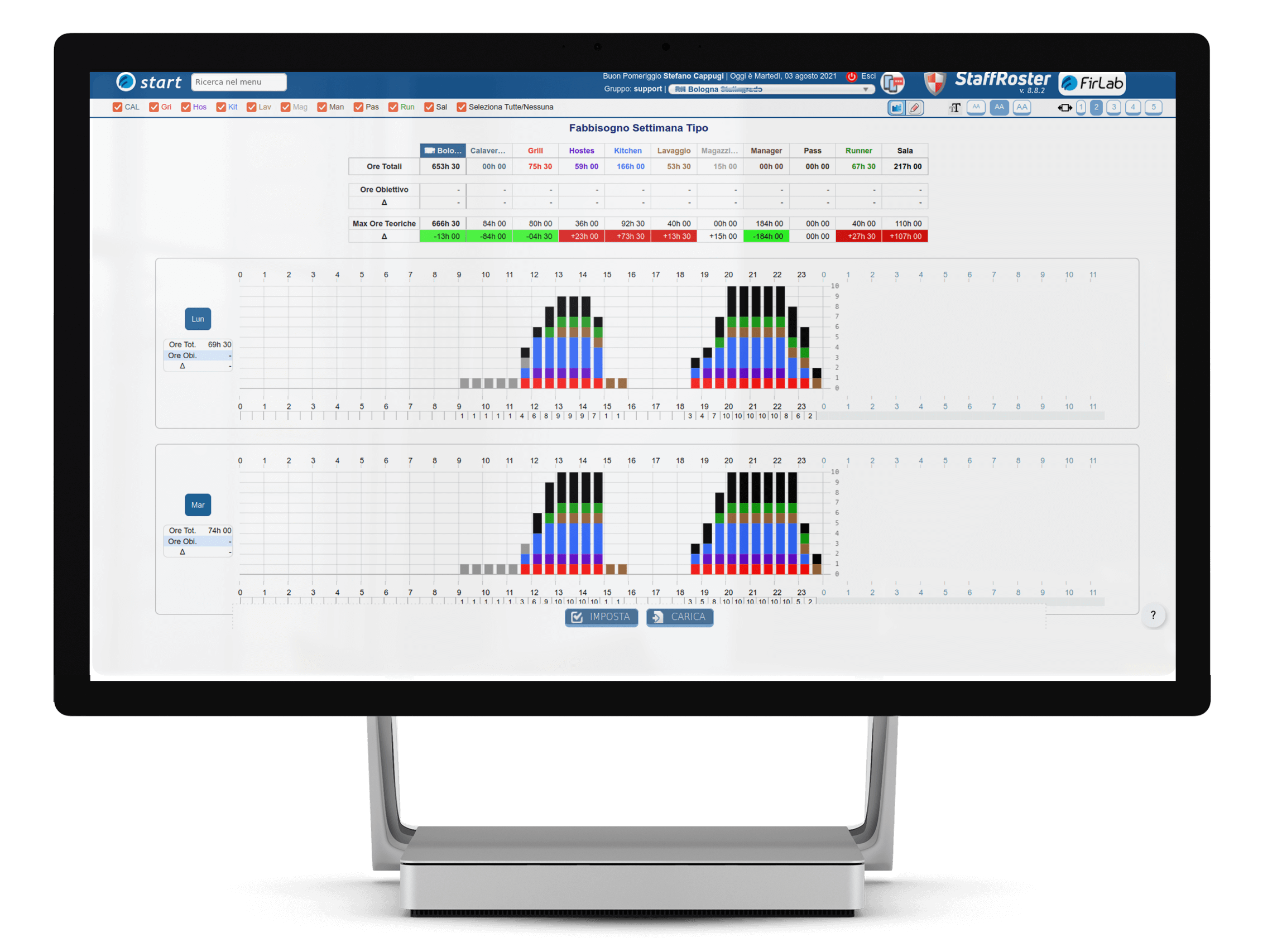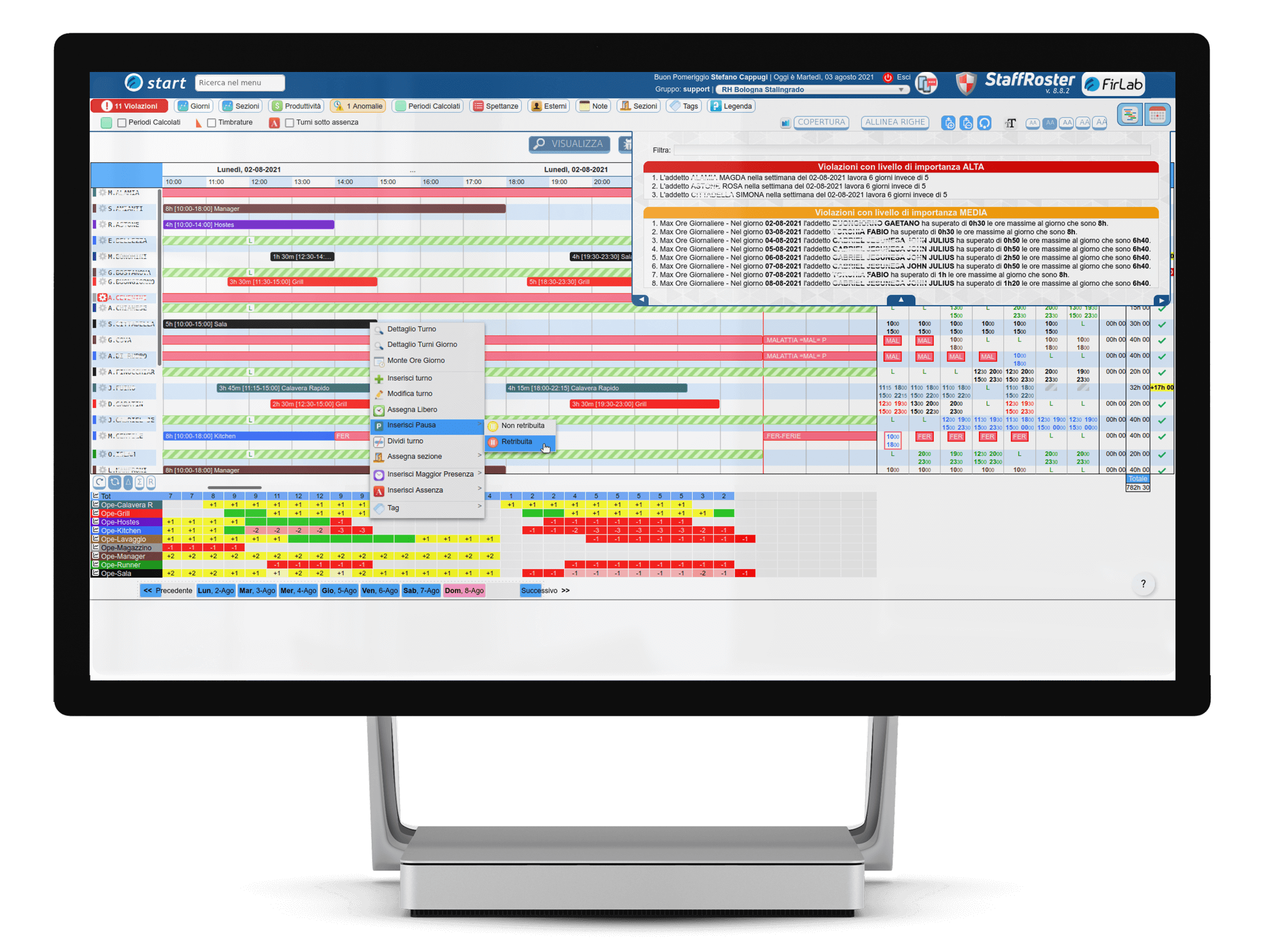 StaffRoster's dedicated food service suite is capable not only of covering the daily requirements for the activities necessary for breakfast, lunch and dinner services, but also of organizing staff rostering for conferences, conventions and corporate events.
StaffRoster for catering allows you to:
realize an optimized shift calendar for services
Manage shift banding requirements (e.g., breakfast, lunch and dinner) and shift changes
easily solve staffing problems
organize shifts even during large-scale events