Production and Manufacturing
The Production and Manufacturing sector is perhaps the one in which, historically, the need has arisen to implement optimized shift planning that is able to take into account professional and medical qualifications, including in relation to the use of machinery, as well as the type and contractual constraints of each employee.
Schedules shifts within contractual constraints and professional qualifications and ratings.
For years, the organization of factory shifts has been the subject of negotiations with trade unions and industry organizations.
Today, things have changed again, but finding the right compromise between the needs of business productivity, which have increased over the years, and the satisfaction of workers, remains more crucial than ever to ensure the prosperity of the production and manufacturing sector.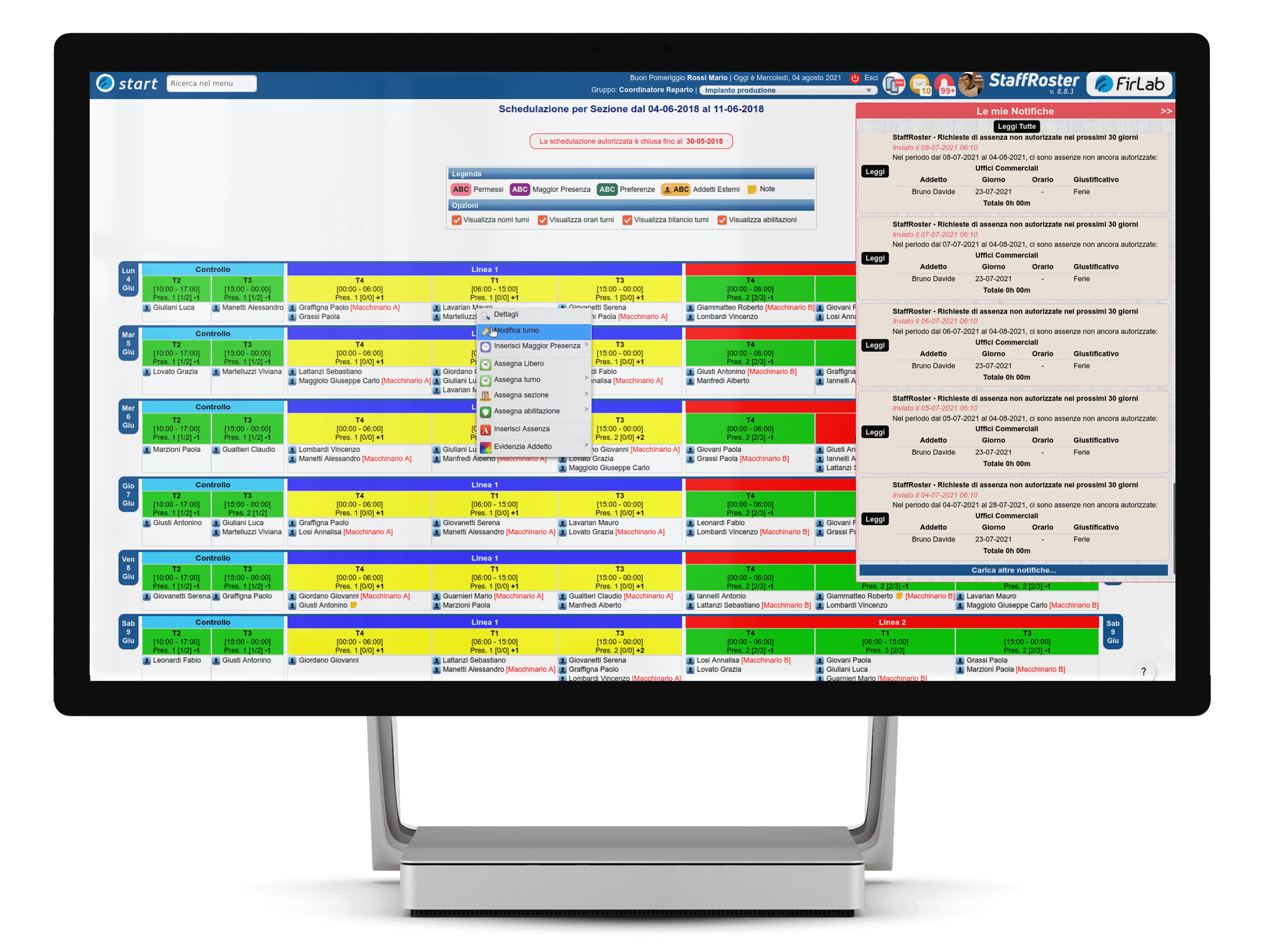 StaffRoster for the Production and Manufacturing sector allows you to:
Manage work authorizations through a stored configuration
Configure the various departments in production lines
Manage work teams and on-call availabilityof individuals
Managing the possible need to useexternal personnel
Configure minimum and optimal personnel requirements on production lines
Plan shifts of staffon the basis of professional characteristics and ratings
Managing the shift in teams
Be notified of the deadlines for the professional and medical ratingsof the employees
Thanks to StaffRoster you will be able to automate the scheduling and processing of the shift calendar at your company, saving precious time that you will be able to dedicate to something else and above all having the certainty of not running the risk of human error and never finding yourself with uncovered shifts or unnecessary overtime.
It will benefit productivity but also the company culture, creating a positive environment that will help your company grow and become (or remain) a market leader.