Shift management in the service sector is often complicated by the fact that it is difficult, if not impossible, to make long-term forecasts: the organization of shifts and schedules depends on the specific activitiesto be performed, which are subject to constant change.
Manage outside activities
and adjust shift schedules to changing needs of the industry.
Also in this case, StaffRoster makes it possible to efficiently manage not only work shifts but also various activities, including external ones.
The software works thanks to a refined and powerful algorithm, able to take into account many different variables, regarding not only professional qualifications and contracts (full time, part time etc.), but also the need to carry out external activities and to adapt working hours and times to the needs of the clients receiving the service.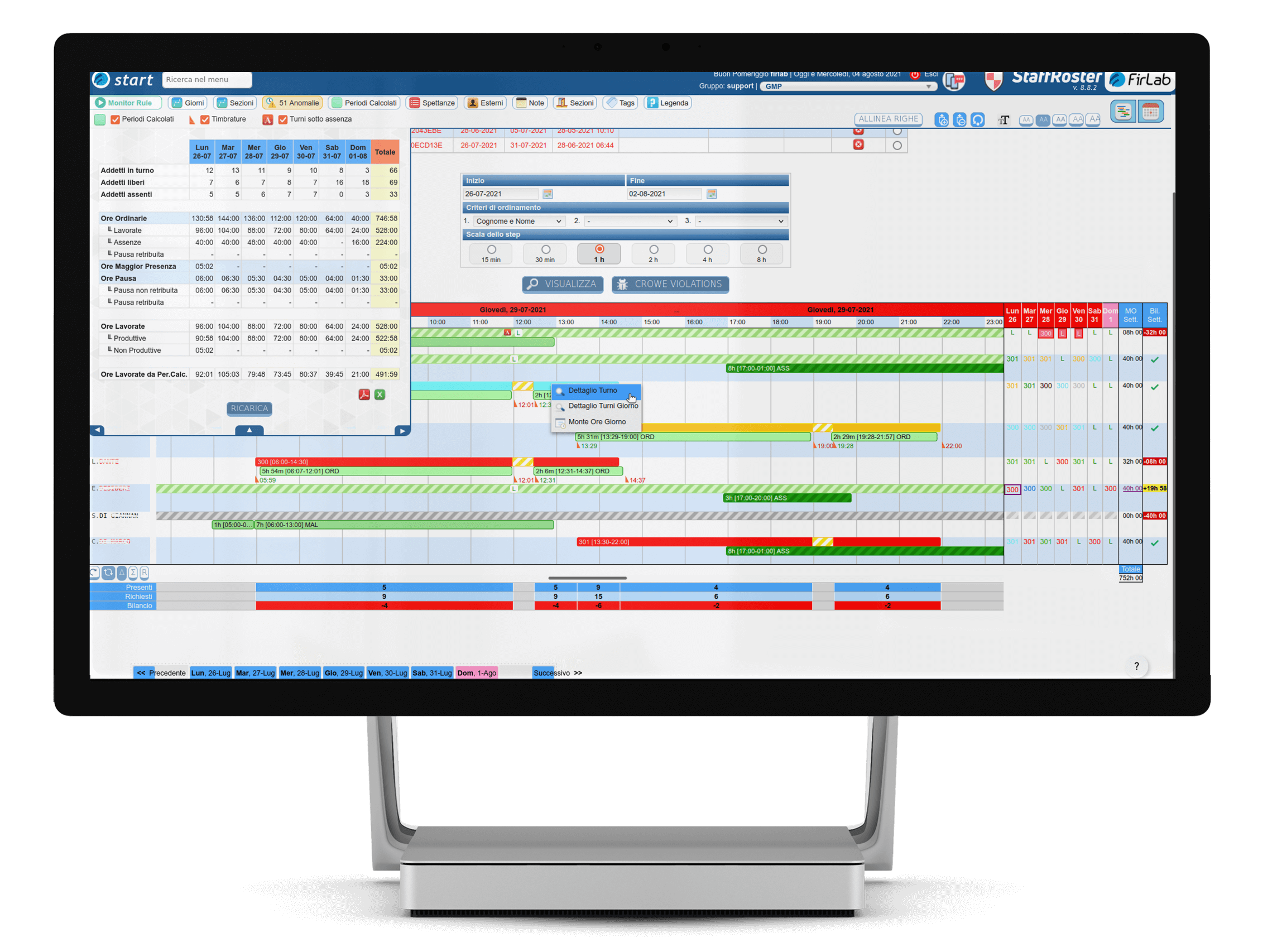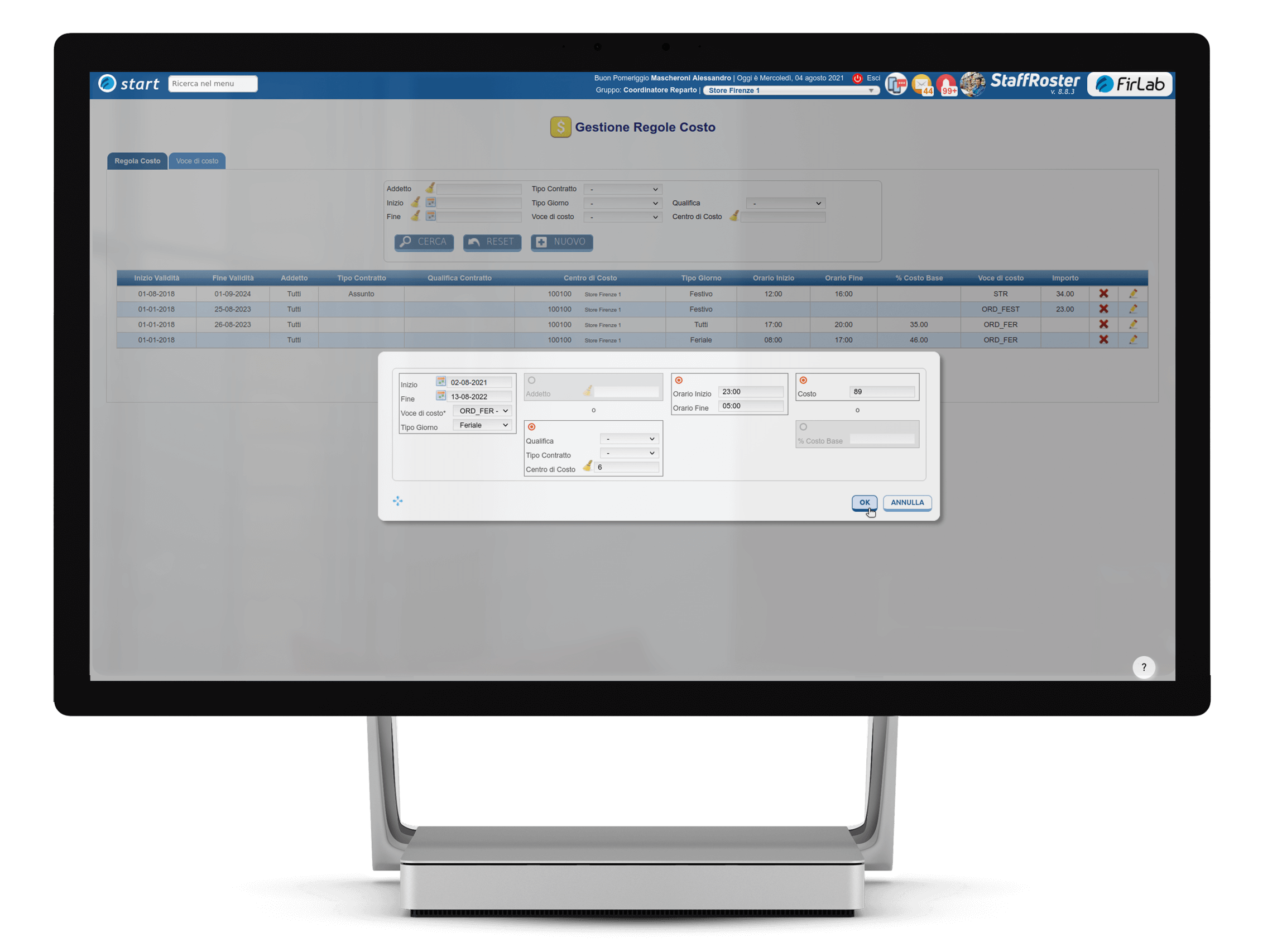 StaffRoster's functionality for the Production sector allows you to:
Carry out targeted staff management, based on different service activities and working hours based on orders and customers
plan the activities to be carried out within the work shifts
perform multi-job monitoring of shifts
produce detailed reports, even on individual activities carried out within a work shift
use the mobile app for communication with staff allocated to the territory
relocate staff from one service to another to cover any staff shortages, including unforeseen ones
Request leave permission via mobile app