Ports and airports are complex environments where even the slightest error in shift planning can have serious repercussions. That's why it is essential to entrust the shift calendar to a sophisticated and specialized software to meet the specific needs of these sectors.
Schedule shifts based on staff clearances and flight and ship arrivals.
Ports and airports are among the workplaces where shift management becomes trickier and complex, for several reasons. Not only the large amount of goods and people that transit through a port or airport hangar every day, but also the large number of employees, each with different and very specific professional qualifications, make the organization of shifts complex.
Adopting technological solutions that can automate the management of the shift calendar and minimize the risk of errors is essential to working smoothly in a port or airport facility.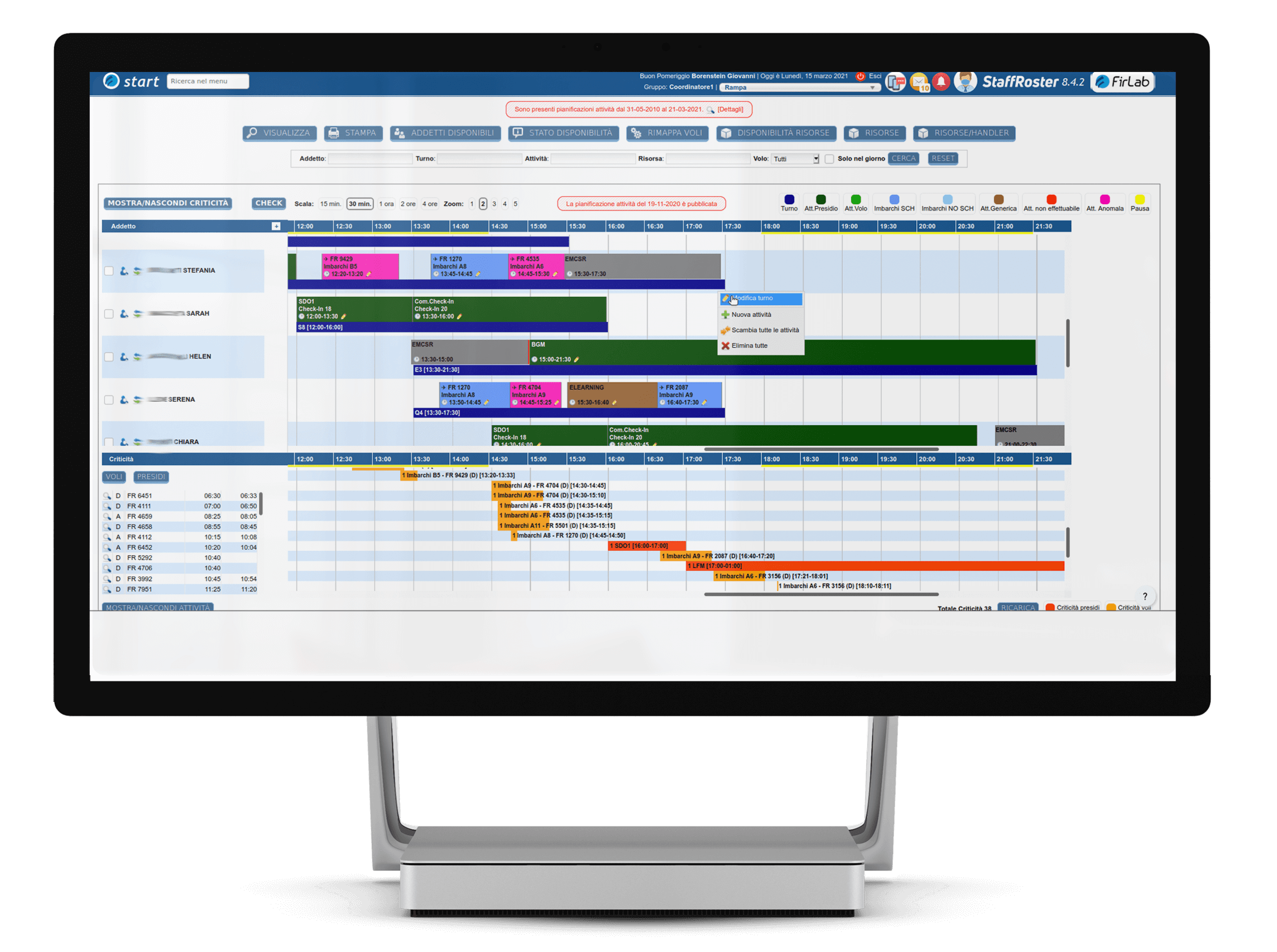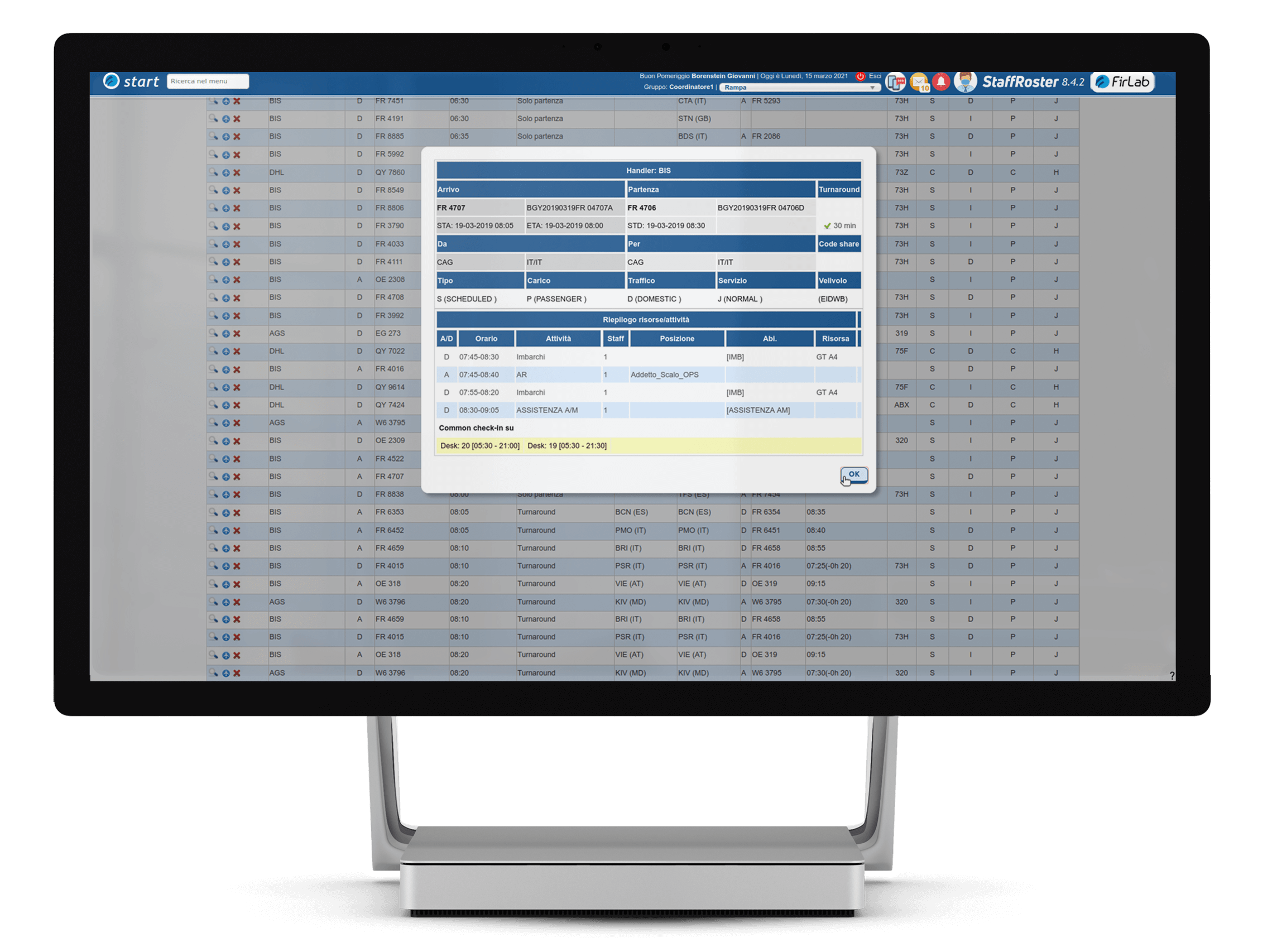 StaffRoster is equipped with suites dedicated to the management of shifts in ports and airports, with extensive customization options that make them suitable for any kind of port, even large ones with a high number of employees, and able to meet any kind of need.
StaffRoster for Ports:
Dashboard Planning: Configuration of ships and dock equipment
External Personnel Management:

Tools for setting up and using

non-employee dock personnel,

to be allocated on dock activities, on the basis of the ship calendar of the period and the rules set

Ship calendar management: Import and management of the incoming ship calendar in the planning phase,

dashboard of real-time management of personnel allocation and resources based on ship calendar

Automated Notifications: Shift start notifications via sms and auto responder
Staffroster for Airports:
Flight Plan: Rules engine for flight plan processing
Activity planning:

Staff scheduling on daily ground handling activities, based on the flight planning of the period and the rules set

APP Smart FCL: Smart FCL mobile app for ramp agents to manage under-board activities.
APP Smart Belt: Smart Belt mobile app for baggage belt unloading management
APP Smart RIT: Smart RIT for ramp agent allocation
Monitoraggio dei voli: Flight Tracker for the monitoring of flights and fueling activities
Gantt visualisationand modification of staff and resource planning

Real-time management of daily flight schedule changes

Future scenario simulations based on cargo assumptions (flight plan or ship calendar)
Thanks to the wide range of customizable functionalities, StaffRoster is able to manage the shifts at ports and airports based not only on the qualifications and authorizations of the staff, but also on the needs related to arrivals, departures and the unloading of goods and baggage of flights and ships.